Student Activities / Get Involved
At Baboquivari Unified School District #40, we make available to our students a wide variety of activities and athletic programs in which to participate. At the middle and high schools, students can choose from any of the following:
Sports
Baseball
Basketball (Boys and Girls)
Cheerleaders
Cross Country
Softball
Track
Volleyball
Football (Varsity)
Clubs & Organizations
Future Business Leaders of America (FBLA)
Future Farmers of America (FFA)
Road Warriors (Automotive Club)
Student Council (STUCO) - members are elected by grade level peers.
Waila
After-School Activities
The fun doesn't end when the school bell rings at the close of school for students at Indian Oasis Elementary School. Students can join the Garden Planning Team, which meets once a month on the third Tuesday. Additionally, students can also participate in Student Council with meetings after school on Tuesdays and Thursdays. Want to get involved at your school? Contact your principal to find out how!
Youth Mentor Program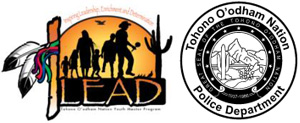 We are excited about our youth mentoring program. Research shows that quality mentoring can make a difference in the life of a youth. Students in 5th-8th grades who attend Indian Oasis Elementary School or Baboquivari Middle School are eligible to participate. Please see the documents below for detailed information.